Medela Baby Pacifier, Soft Silicone Duo, 0 - 6 Month | 6 - 18 Month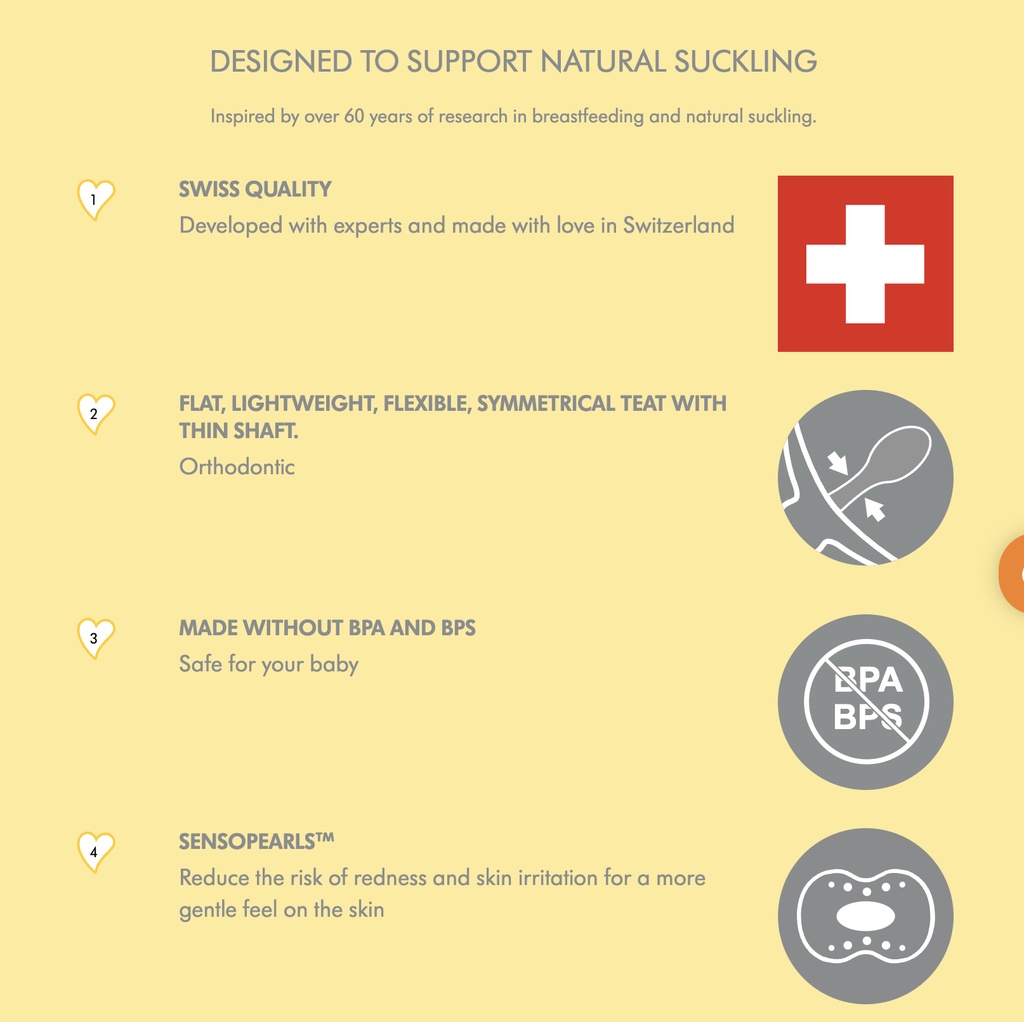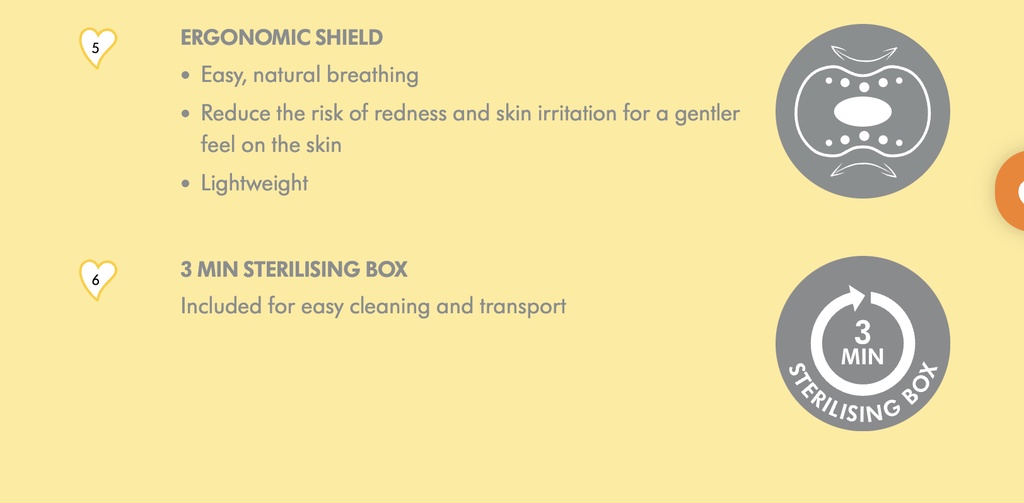 MEDELA BABY pacifiers feature Medela Baby's exclusive SensoPearls for a gentle-on-skin feel and enhanced airflow, a symmetrical teat with a thin neck and reduced teat volume for healthy gum and jaw development, 3-4 with a light and ergonomic shield to fit the contour of baby's face.
Soft Silicone, supports natural suckling with a one-piece super soft, lightweight and flexible design. Inspired by Medela's Contact Nipple Shield, it is shaped to fit under the nose to not interfere with breathing and smelling the comforting scent of the mother.

【Product Highlights】
• Gentle on Skin: Our pacifiers come with SensoPearls features to maximize airflow and comfort for babies on their skin.
• Small and Lightweight: Durable, economical and so handy that you'll want them everywhere your baby is.
• Shaped for Comfort: Ergonomically designed to allow the baby to smell mom's comforting scent.
• Easy to Clean: Comes with self-cleaning case. Just add water and put in the microwave for 3 minutes to steam-clean.
• Safe for Baby: All our pacifiers are without BPA.

【What's in the box?】
2 - Soft Silicone Pacifiers
1 - Steribox sterilizing case

【About Medela】
Medela is one of the leading companies in medical vacuum technologies respected and trusted by doctors and healthcare pro-fessionals from around the world. A Swiss family-owned company, Medela improves health and well-being through the pursuit of knowledge and the development of innovative products and services, empowering mothers, babies and patients to live their lives to the fullest. Medela fully supports the World Health Organization's recommendation on breastfeeding duration.
Medela only provide guarantees products that are bought through us the appointed sole distributor or our authorised retailers in Singapore. No warranties nor guarantees will be provided for parallel imported products.